---

Sue & Craig Dremann's California wildflower adventure for spring 2003.

---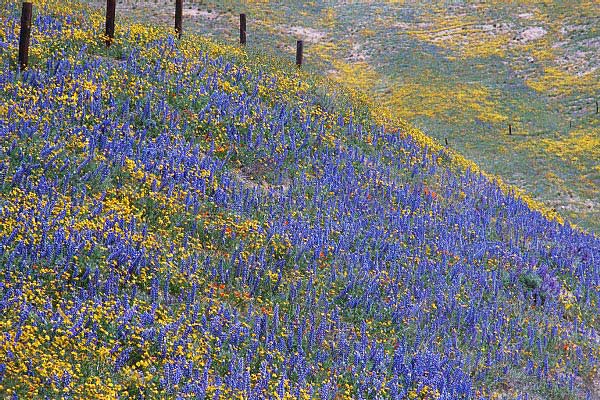 April 5-6 and May 3-4 at San Luis Reservoir near Los Baños, in the town of Gorman (photo above) at I-5 in the Tehachapi Mtns. south of the Grapevine, Mojave California Poppy Preserve near Lancaster, and Desert Dandelions in the town of Boron, California.

Copyright © 2003 Craig & Sue Dremann, all right reserved including the web,
or any other image storage or transmitting tecnhologies.
P.O. Box 361, Redwood City, CA 94064 - (650) 325-7333
---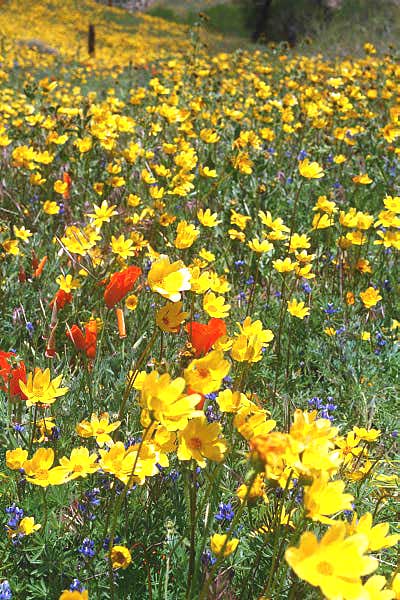 Gorman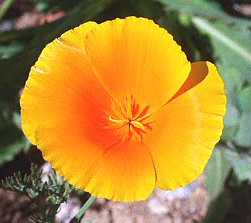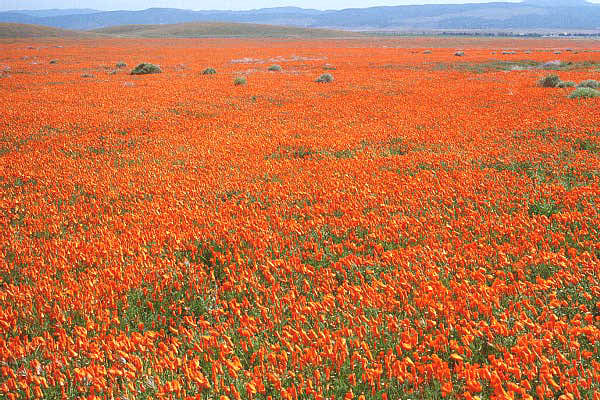 California poppy preserve near Lancaster.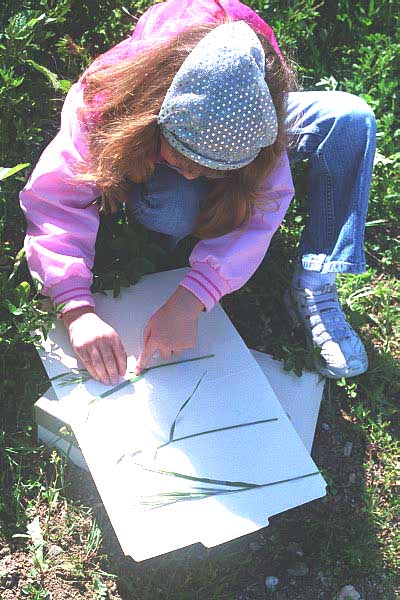 Our niece Katie, learning that all of the grasses that turn brown in the summer in California, are from Europe.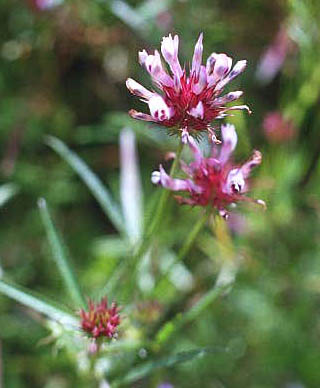 Near Los Banos, a California native clover. Native clovers are now very rare, statewide.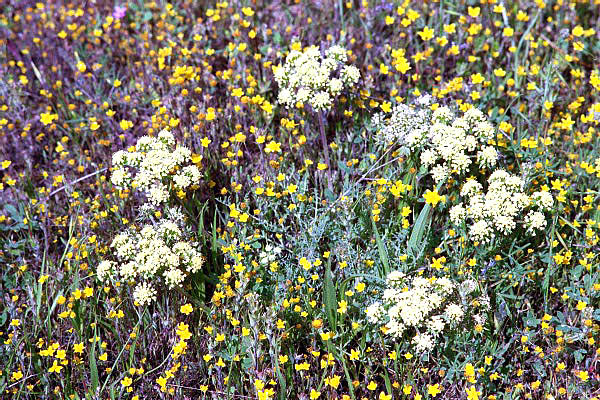 John Muir saw these exact same flowers shown above, when he passed over Pacheco Pass in the 1800's---he described a whole valley-full as he looked over the pass into the Central Valley in his book "The Mountains of California"---today, there are only a few square yards left. Goldfields and Lomatium above the San Luis reservoir.
Below: The town of Gorman along I-5, with Lupines and Corepsis.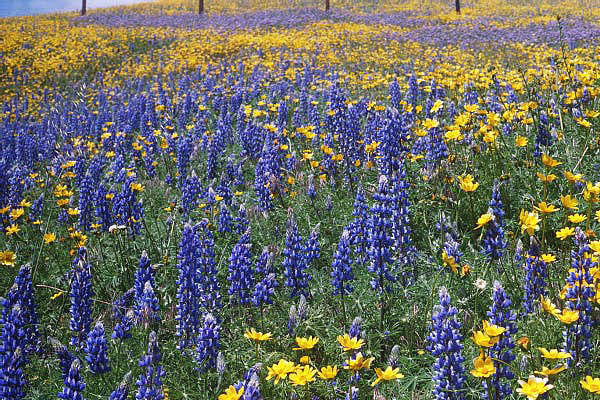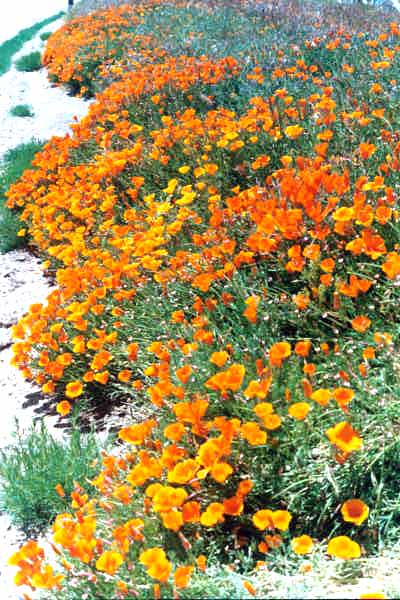 Here are the before-and-after pictures: After the European grasses take over.
Above are California poppies growing wild along N2 in the Leona Valley.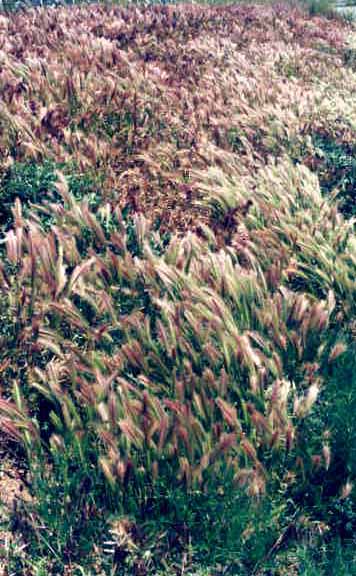 A few feet away, the European foxtails are taking over, killing all the poppies.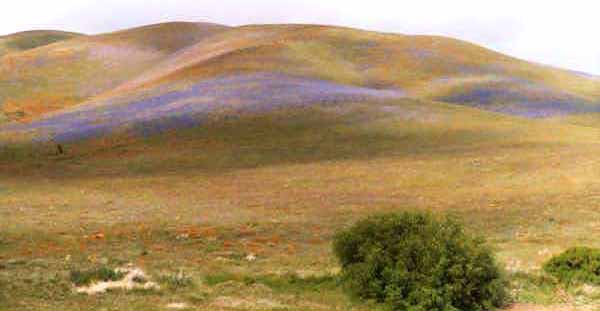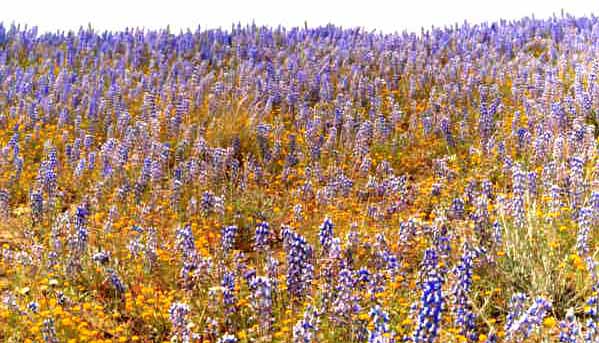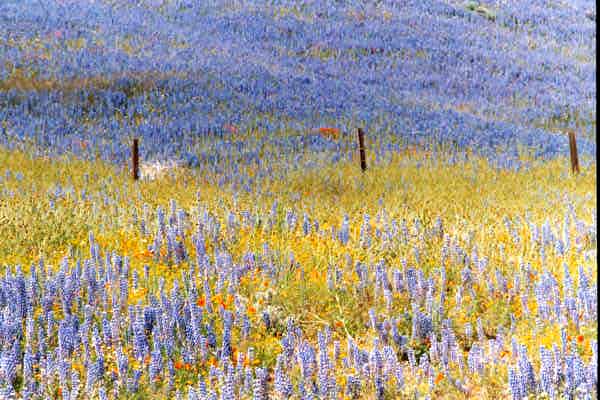 Three pictures above: Lupines in the hills around the town of Gorman, along I-5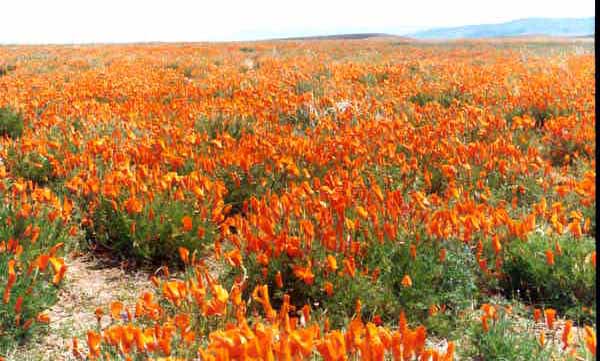 The California poppy Preserve, west of the town of Lancaster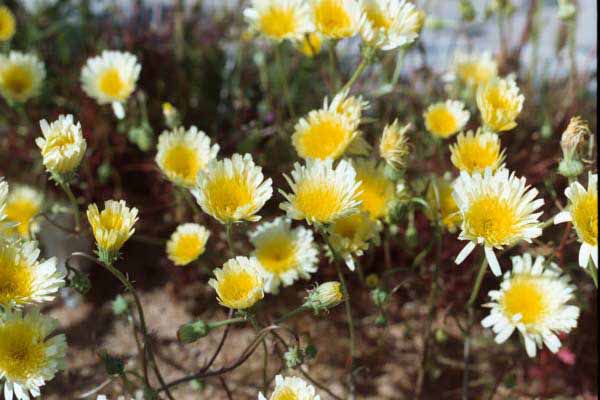 Desert dandelions in the town of Boron in the Mojave desert, an important food for the Threatened Mojave desert tortoise.
If you travel through California in March and April, when the native wildflowers SHOULD be blooming, you unfortunately see how few specs of the original California native ecosystems are left. We need to try and preserve RIGHT NOW the few good examples that are left.
---

Other Dremann Wildflower Adventures:

--2008 Hwy 58 in San Luis Obispo County and Cal. desert -- An image of the Garden of Eden.
--2009 March wildflower adventure
---
Updated December 24, 2022 - The Reveg Edge Ecological Restoration service