---
The Reveg Edge - Ecological Restoration Consulting Company
---
Craig Carlton Dremann, Owner. P.O. Box 361, Redwood City, CA 94064
Inventing successful native grassland ecological restoration methods since 1992.
Ecological Restoration and Desert grasslands restoration is our specialty.
Performance standard is 95% or better native cover when completed.
100-mile Tuscarora gas pipeline native grass planting.
Kite Hill Ecological Restoration Wildflower Preserve
.
Office 650-325-7333 - craig@ecoseeds.com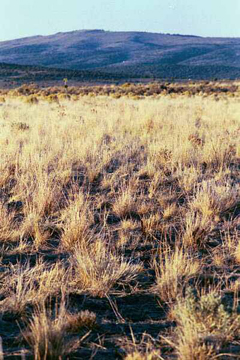 Bluebunch wheatgrass north of Reno planted in 8-10 inches (20-25 cm) of annual rainfall,
producing 100% native cover in six months, and no cheatgrass in a cheatgrass-infested sagebrush area.
---
Updated December 10, 2022