---

2010 Pakistan Floods caused by dust
and the lack of atmospheric dust:
Dust and cloud images July 1 to August 26, 2010.
Copyright © 2011 by Craig C. Dremann
The Reveg Edge, P.O. Box 361, Redwood City, CA 94064 (650) 325-7333.

Images from the US Navy NRL/Monterey Aerosol Page and the Univ. of Wisconsin-Madison, Space Science and Engineering Center at https://www.ssec.wisc.edu/data/comp/latest_cmoll.gif at 18:00Z.
---
Each summer, a cloud of atmospheric dust acts as a wall against the monsoonal moisture, and keeps the moisture bottled up over India and from raining over western India to eastern Africa, as you can see from the Dust Surface Concentration daily images from the US Navy NRL/Monterey Aerosol Page at https://www.nrlmry.navy.mil/aerosol/index_frame.html. However, in July and August 2010, the wall of dust over Pakistan fell, allowing the monsoonal moisture to fall in torrential rains, with devistating consequences. Between July 3 and 4, the dust curtain parted from northern Pakistan, which set the stage for the floods.
Also note that the monsoonal moisture caused other flood events outside of Pakistan: July 13 = KSA torrential rain. July 10-15 = Yemen and KSA Jeddah flash floods. July 23-25 = KSA flash floods.
By monitoring the atmospheric dust, the lack of dust over certain areas, may help predict future flood events. Also, a positive effect could be, by controlling the atmopheric dust over these arid regions, may benefit the people living there, by helping to increase the annual rainfall.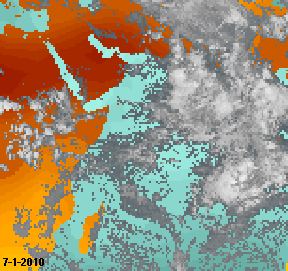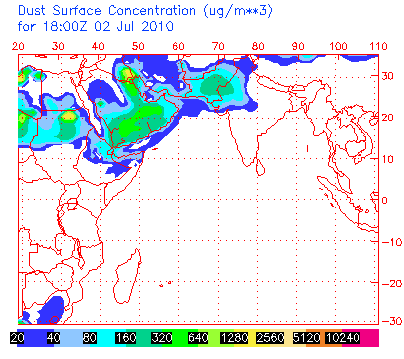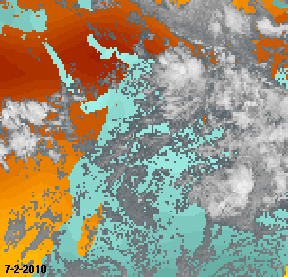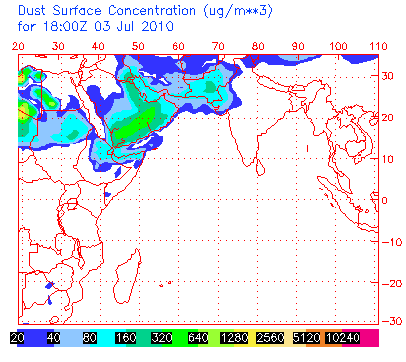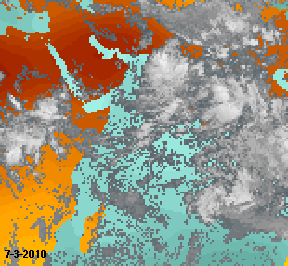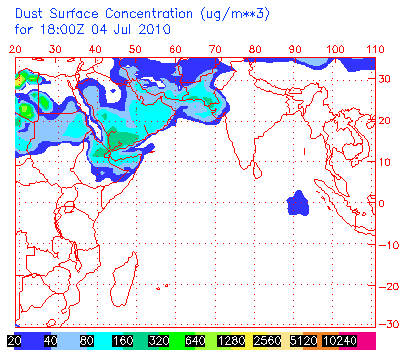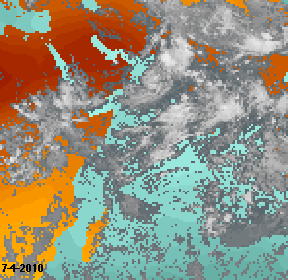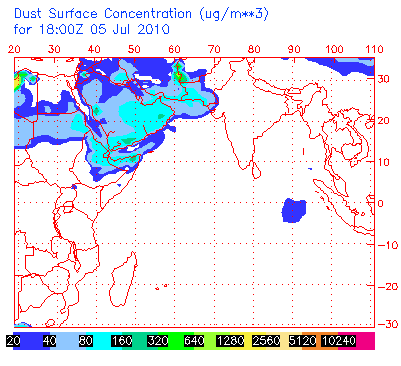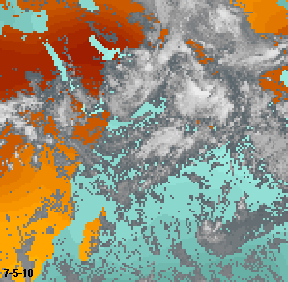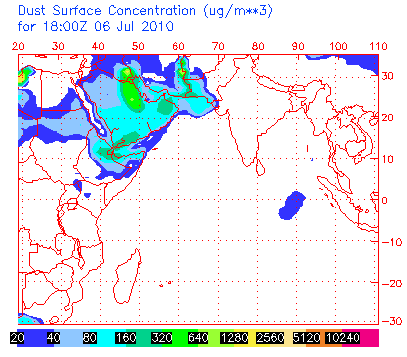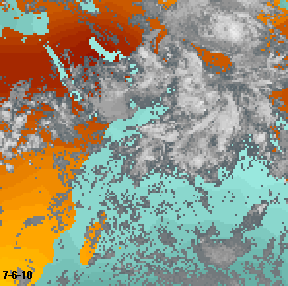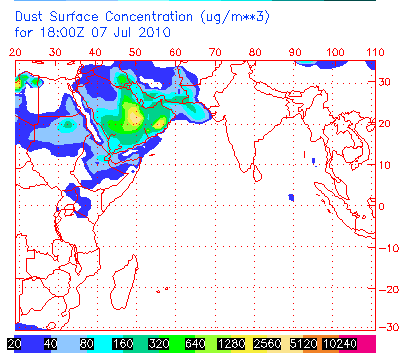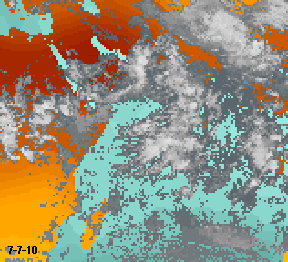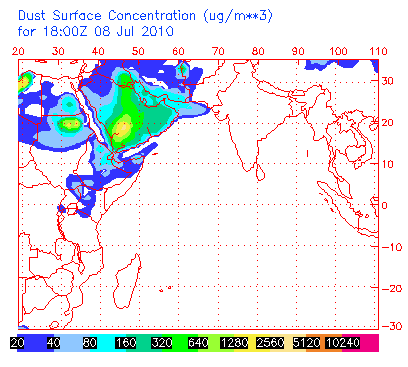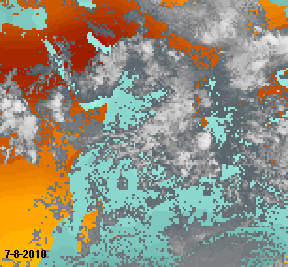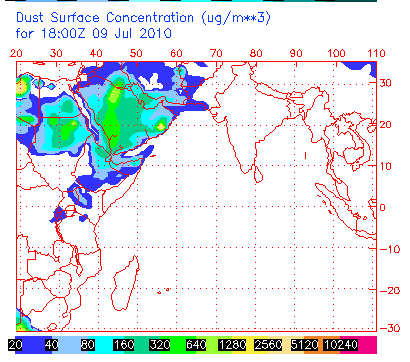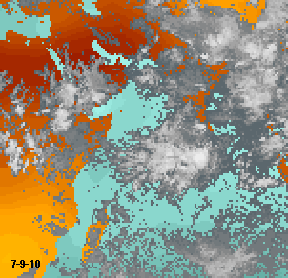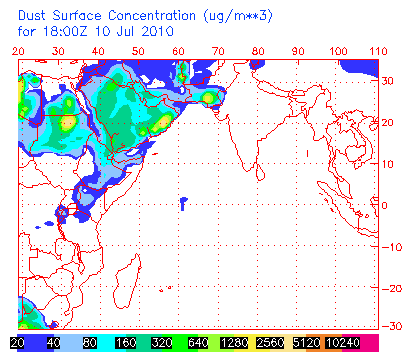 Yemen flash floods, July 10, 2010.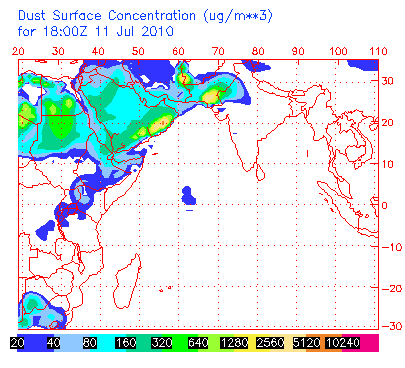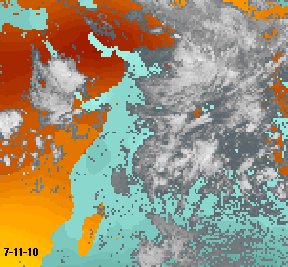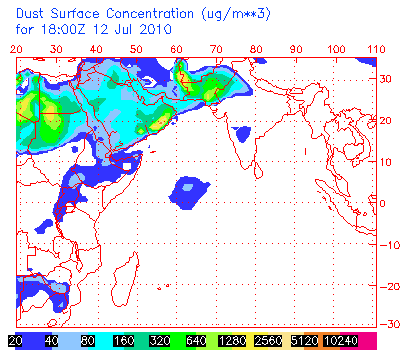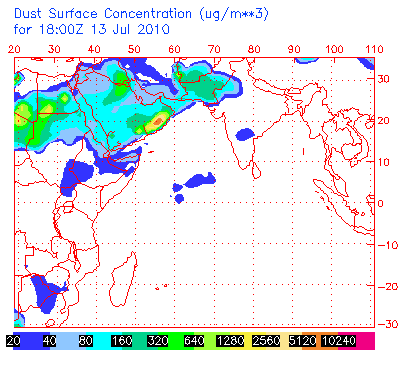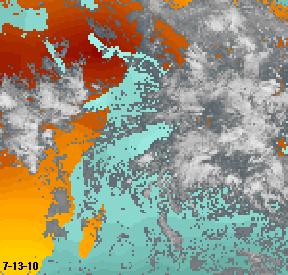 Kingdom of Saudi Arabia, torrential rain July 13, 2010.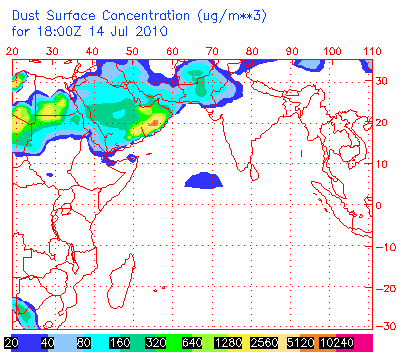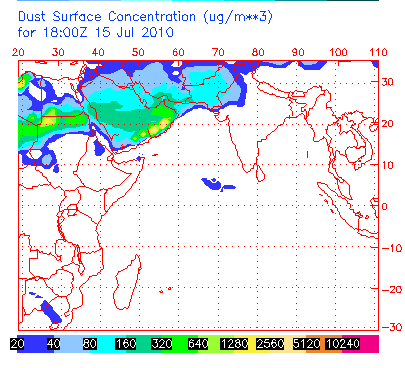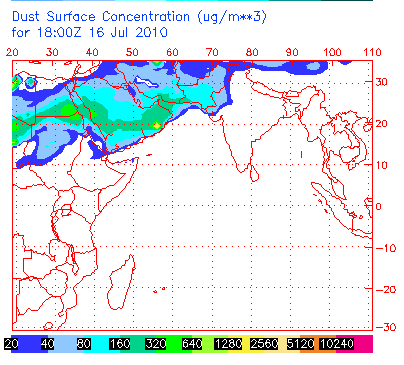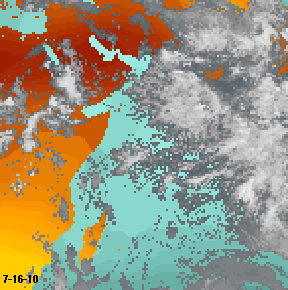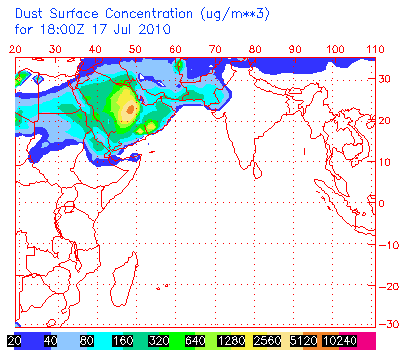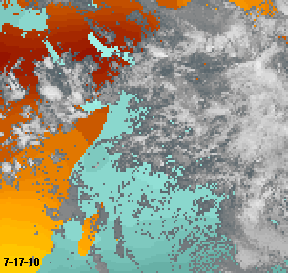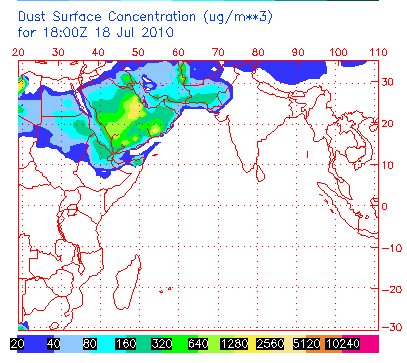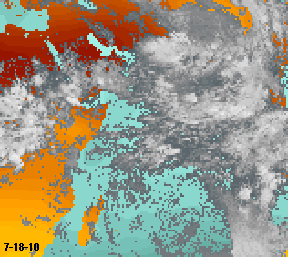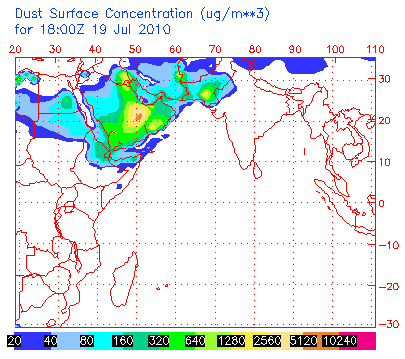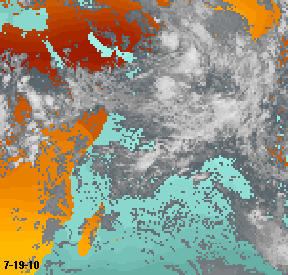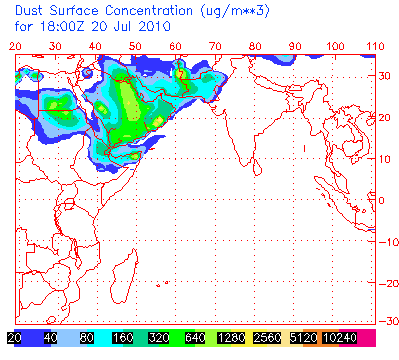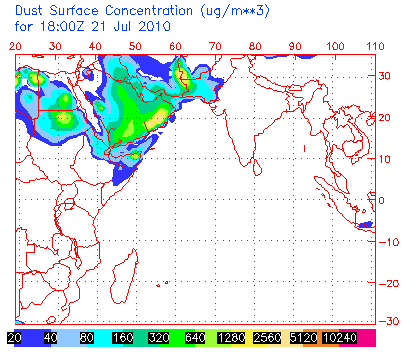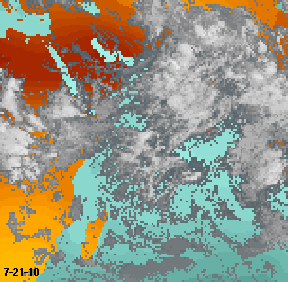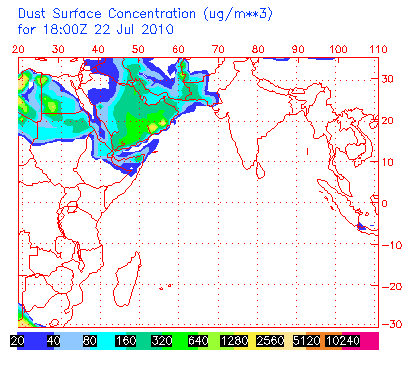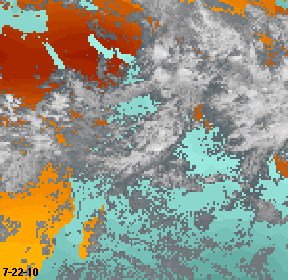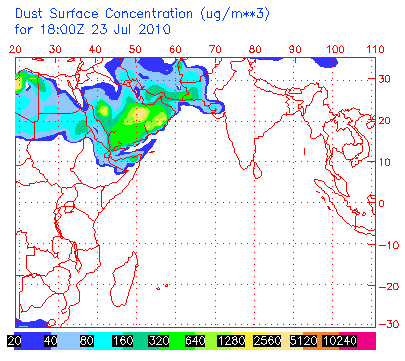 Kingdom of Saudi Arabia, flash floods, July 23-25, 2010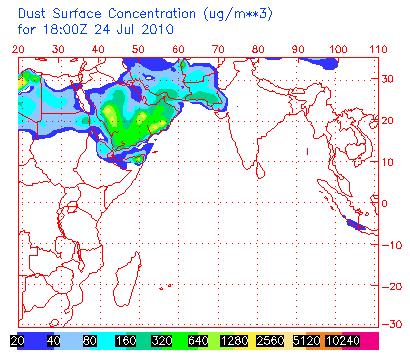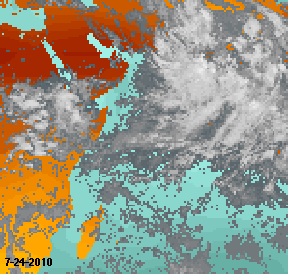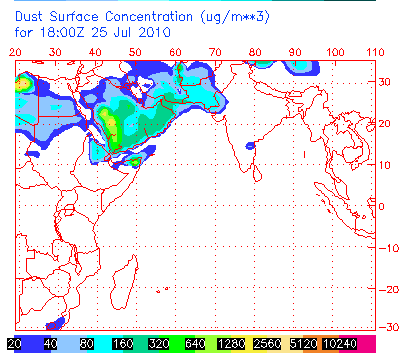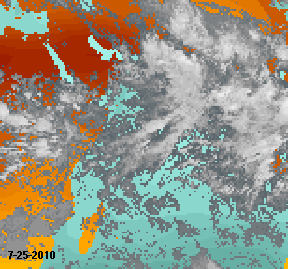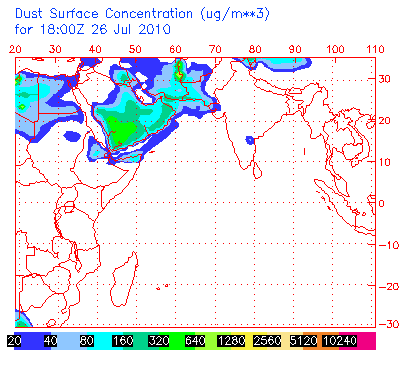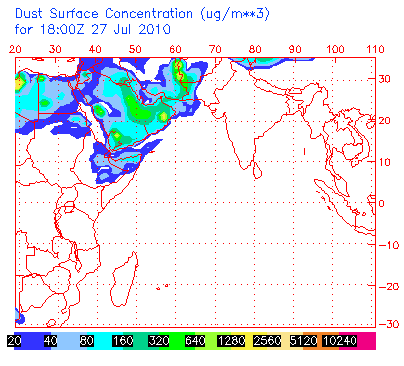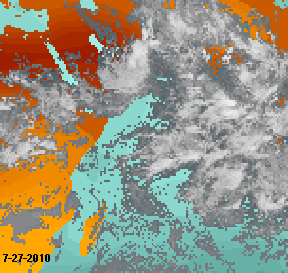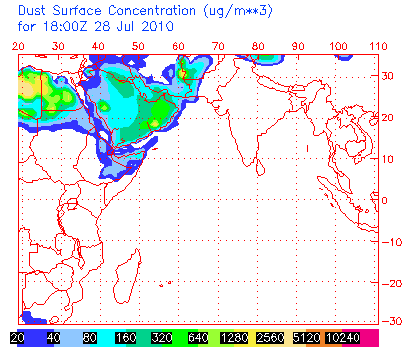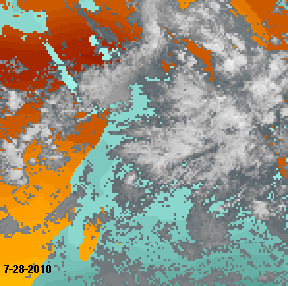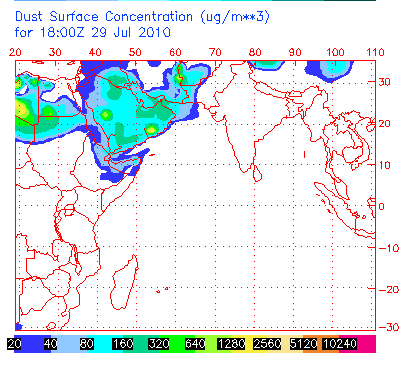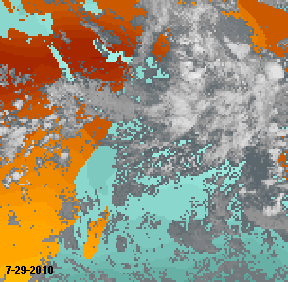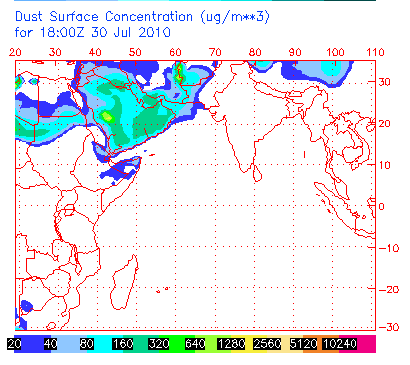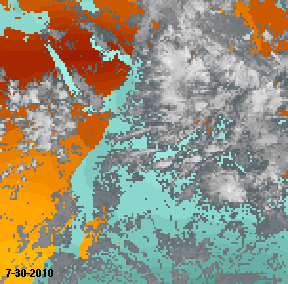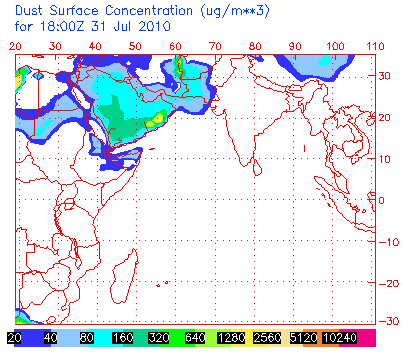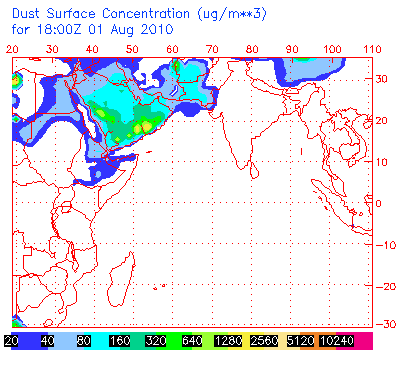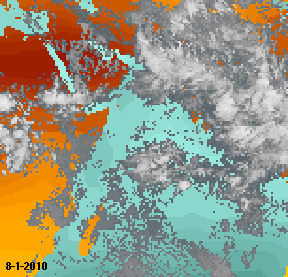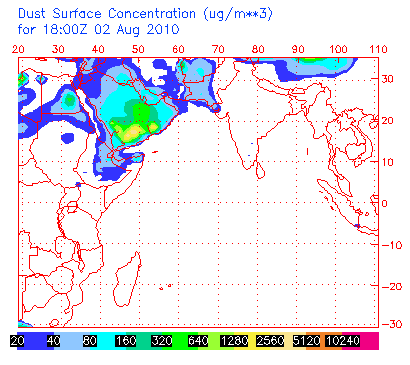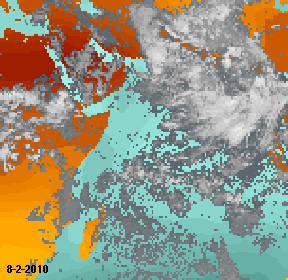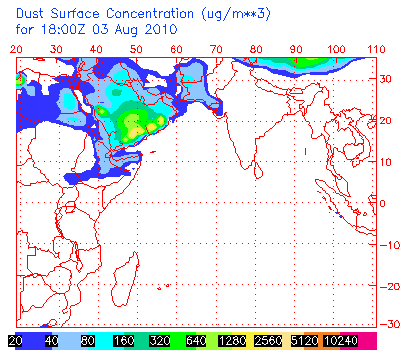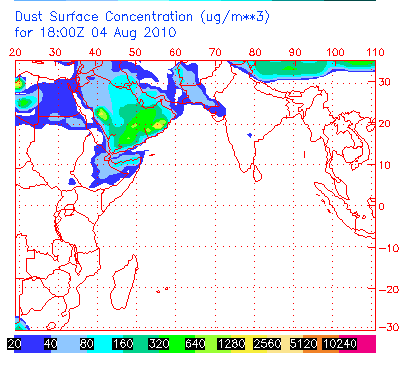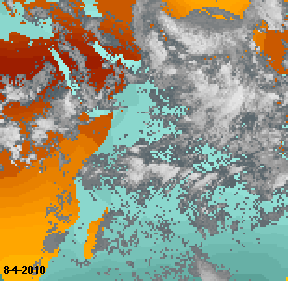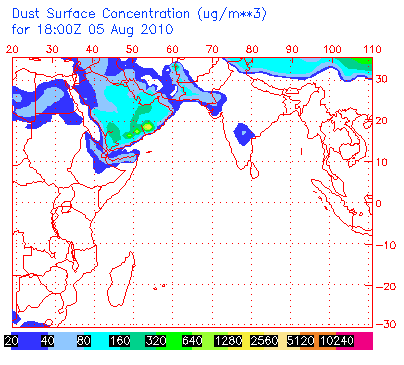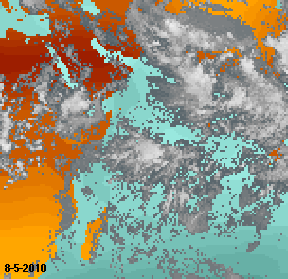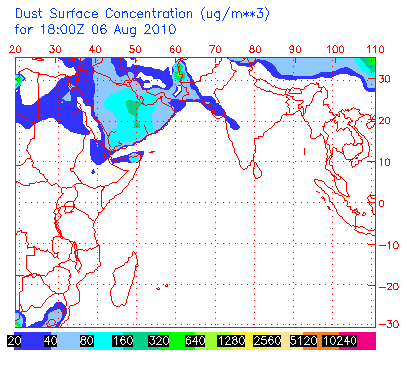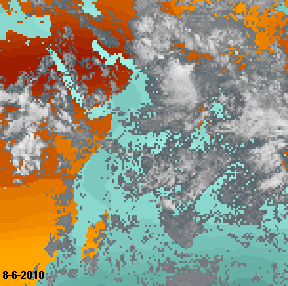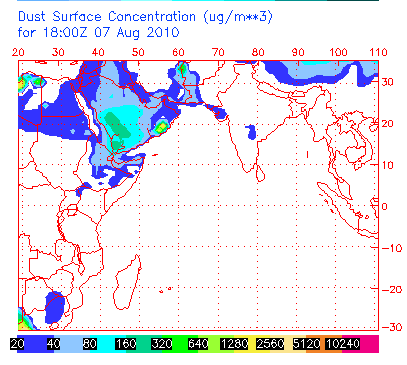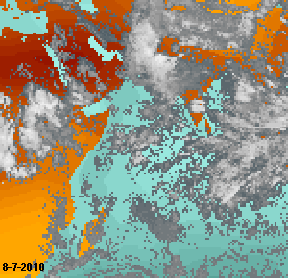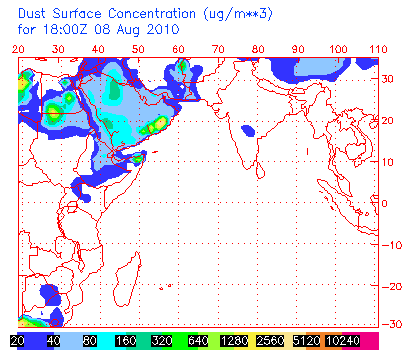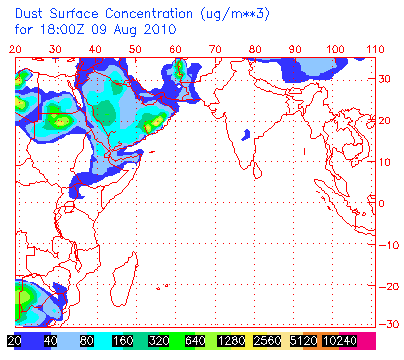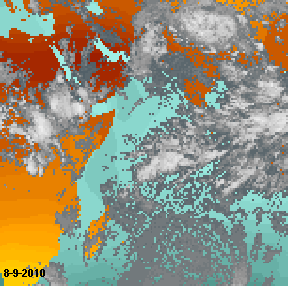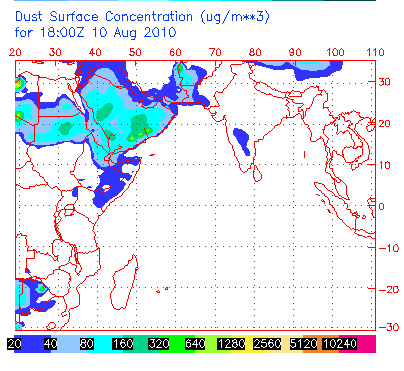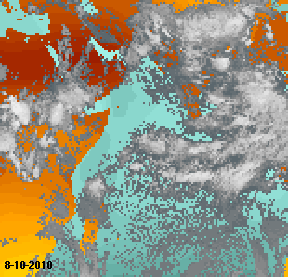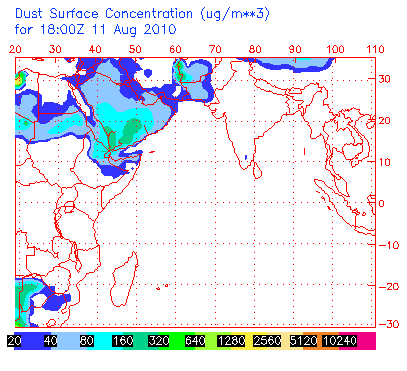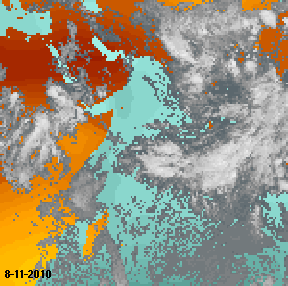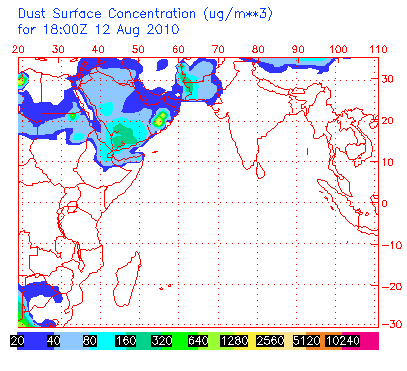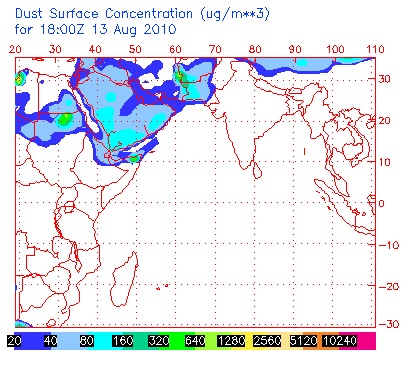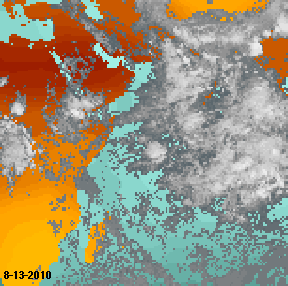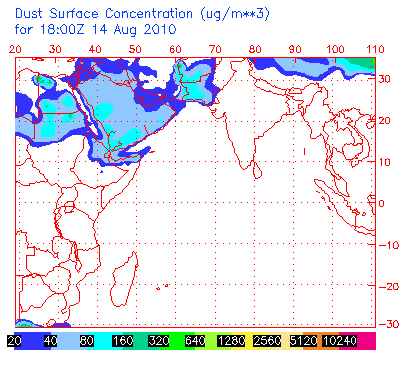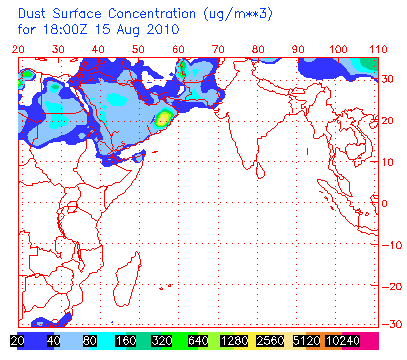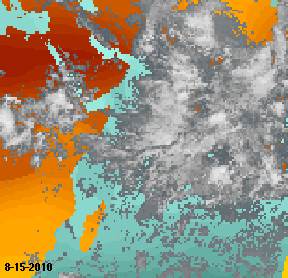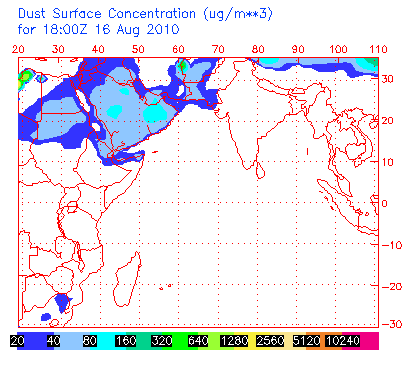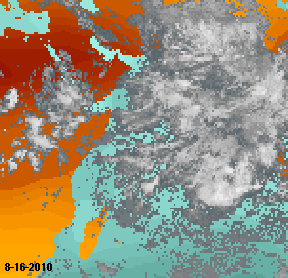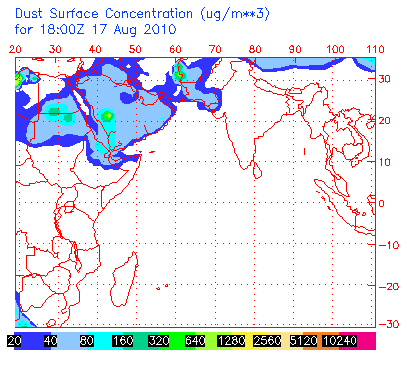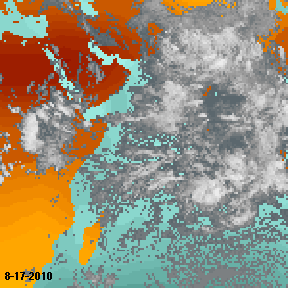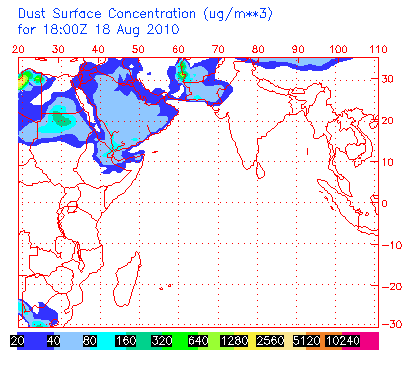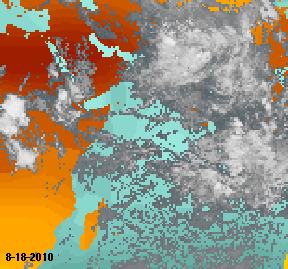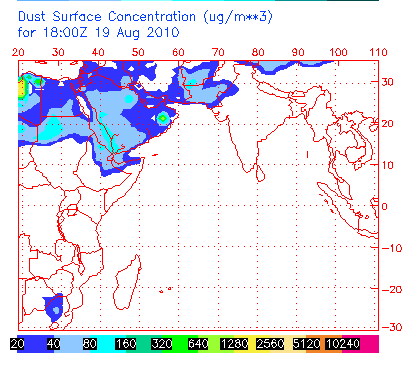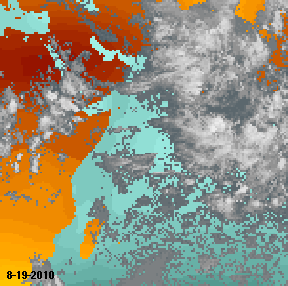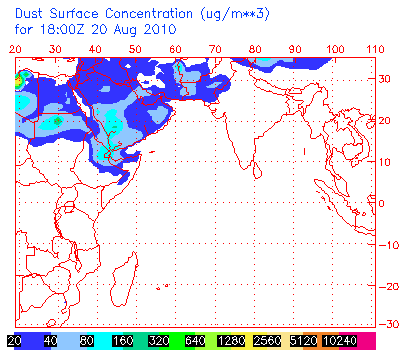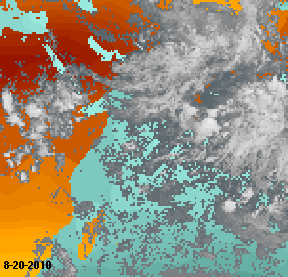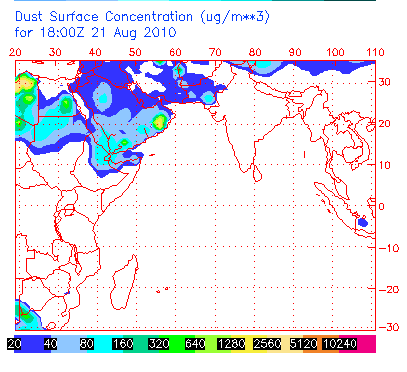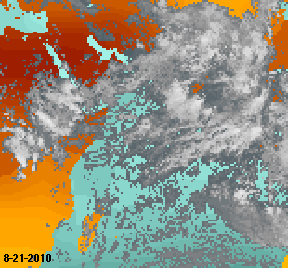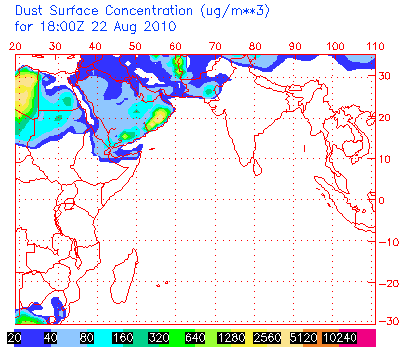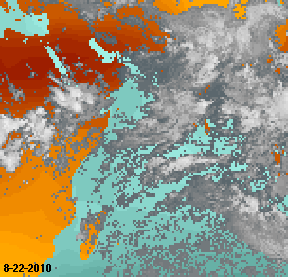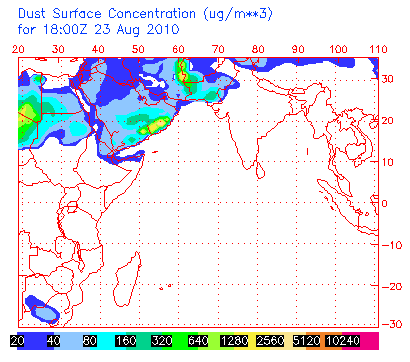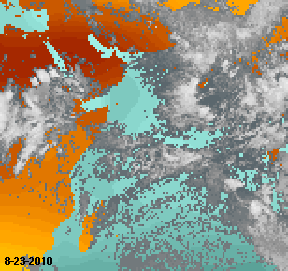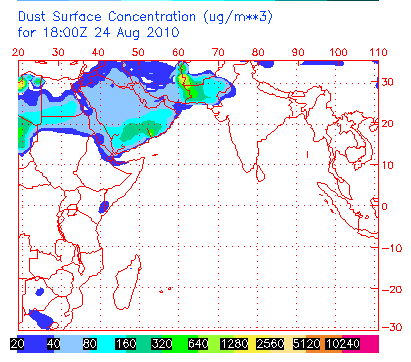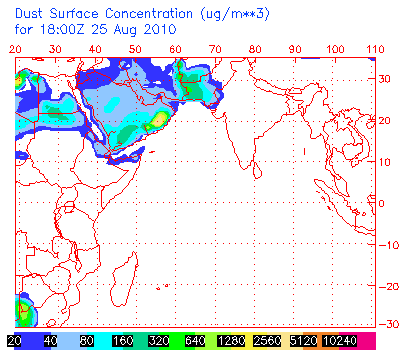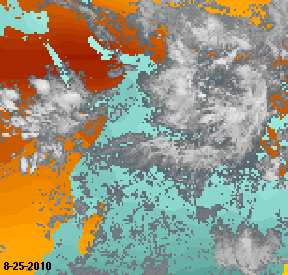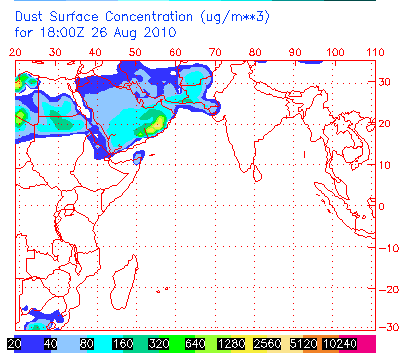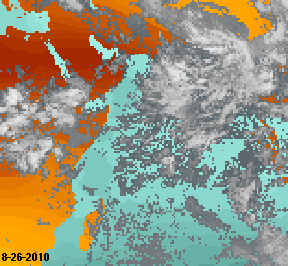 ---
See also https://www.ecoseeds.com/GONU.html for the interactions between the Cyclone GONU and the dust from Arabia, and https://www.ecoseeds.com/cool.html for the interactions of the Arabian rainfall, dust, vegetation, barometric pressure and dew point.
---

Updated December 20, 2022 - Go to The Reveg Edge website